Jen Katemi Books
Jen Katemi Books
I'm delighted to announce that I am now published under two pen names – Jennifer Lynne and also Jen Katemi.
Yes, it's still me, and yes, I'm thrilled to be starting this adventure under a name that means so much. My daughters – and my writing – are my life, and in Jen Katemi I've taken a little piece of each of their names for the beginning of my lovely new writing journey.
Find out more at my Jen Katemi website.
Latest Jen Katemi Book Titles:
Evernight Publishing, Aug 8th 2017
CROSSING THE LINE is an Evernight Editor's Pick!
Love is always a risk…but some decisions in this dangerous game come with consequences.

Tam – I'd do anything to keep my wife Julia happy…until her proposal for a sexy ménage tryst threatens everything I thought I knew about us, and our relationship.

Julia – I adore my husband Tam, but in this dangerous high-stakes game am I risking too much for the future of our marriage?

Dominic – Tragedy took my wife and left me in a shattered mess. I've been running from commitment ever since, until Tam and Jules reach out. There's no denying the chemistry that flares between us, but has our night of kinky threesome sex pushed us just that little bit too far?

Sex. Love. Marriage. A ménage gamble puts everything on the line.
Appearing in the multi-author FALLING FOR THE BILLIONAIRE BOXED SET, for a limited time.
Captive Quill Press, Aug 8th 2017
Buy at Amazon (read free with KU)
From sweet to steamy, indulge in 13 hot romances by today's top New York Times, USA Today, and award-winning contemporary romance authors. Billionaires and bad boys, each romantic tale will make you fall in love.

Featuring Novels and Novellas by:
May Sage
K.N. Lee
Colleen Charles
Emma Nichols
Jen Katemi
Fiona Miers
Cheryl Phipps
Eva Winters
Kristen Lamb
Lesley Ann
Debbie White
M.M. Chabot
Beth Fred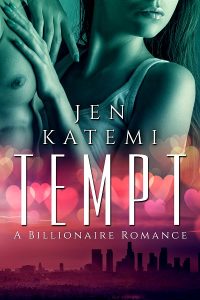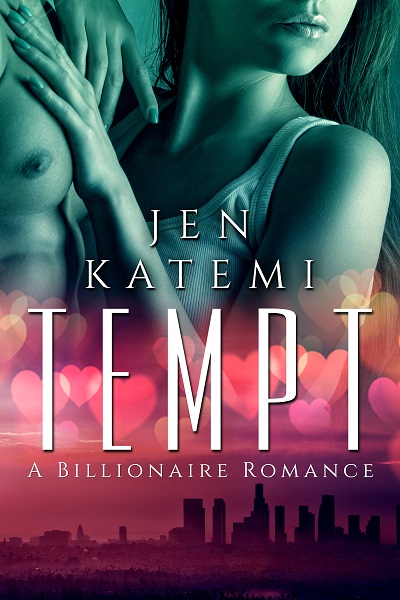 Includes TEMPT by Jen Katemi
She's out to save the world, and all he wants to do is play.

Billionaire playboy Ryley Jaxx always gets what he wants. Right now, the only thing he wants is Kallie. Too bad this stubborn blast-from-his-past is not willing to play along.

Kallie Smith is back in Ryley's life for one reason only…and it has nothing to do with the rampant attraction she still feels for her long-ago teenage friend.

The future of her volunteer program is at stake without continued funding from the philanthropic arm of Ryley's internet gaming business. Can Kallie convince this hedonistic man that there's more to life than having fun? Or will the temptations of her past arise once again to tear their lives—and their hearts—into pieces?